Making Tax Digital

Making Tax Digital (MTD) is a government initiative aimed at simplifying the way businesses report their income, expenditure and taxes. It will ultimately mean the end of tax returns for millions across the UK.
Key Points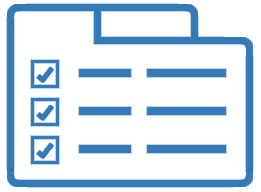 MTD VAT Returns
File your Making Tax Digital VAT Returns directly from QuickFile. We support cash and invoice accounting on the standard or Flat Rate scheme. Available on the free tier. Fully tested and recognised by HMRC.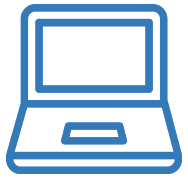 Digital Recordkeeping
MTD requires that your accounting records must be kept in a digital format. QuickFile offer a safe and secure way to store your accounting information in the cloud. You can enable two factor authentication and schedule your own periodic backups.
ITSA Ready
MTD for Income Tax and Self Assessment (ITSA) is coming in April 2024. This will require self employed businesses and landlords to file quarterly reports. With QuickFile you'll be able to meet all your MTD obligations from one platform.
How can QuickFile help?
QuickFile was designed from the ground up to cater for the needs of small business owners. We provide free accounting software for small to medium-sized users along with a powerful feature set for larger or more complex businesses. Our Power User subscription is just £4.50 per month*. For practices we have a dedicated multi-user platform called Affinity.
QuickFile can help you streamline your accounts in the following ways:
Automatic Bank Feeds

QuickFile can connect to your bank account and automatically import your transactions. Bank tagging rules can be setup to automate the process of categorising your transactions.
Intelligent Reporting

QuickFile provide all the standard reporting tools you'd expect in an accounting software package, along with project management tools, multi-currency and electronic filing for VAT. QuickFile also provide a Periodic Update report giving you a glimpse into how Making Tax Digital will work in practice.
Receipt Digitisation

Download our iOS or Android App to snap pictures of your receipts from your mobile device. You can code your expenses directly on the app, or have them stream into the Receipt Hub (our native receipt digitisation tool). You can also bulk import receipt scans directly from Dropbox.
Powerful Bank Tagging

Bank Tagging allows you to import your bank transactions and create all your backing invoices using a simple, intuitive tagging wizard. You can tag individual items or isolate groups of up to 50 related items and bulk tag in one go. Bank tagging can save hours of manual reconciliation.
Getting Started
To take the first step and get your business or accounting practice ready for Making Tax Digital, please choose from one of the following options:
* Quoted price is paid in a single annual payment of £54 inc VAT. Monthly payment options are available for Affinity users.