QuickFile for Mobile
Manage your accounting on the move with the QuickFile app for Apple iOS and Android. Snap, categorise and preview your receipts from your mobile device. QuickFile is Making Tax Digital compliant and free for small to medium size accounts.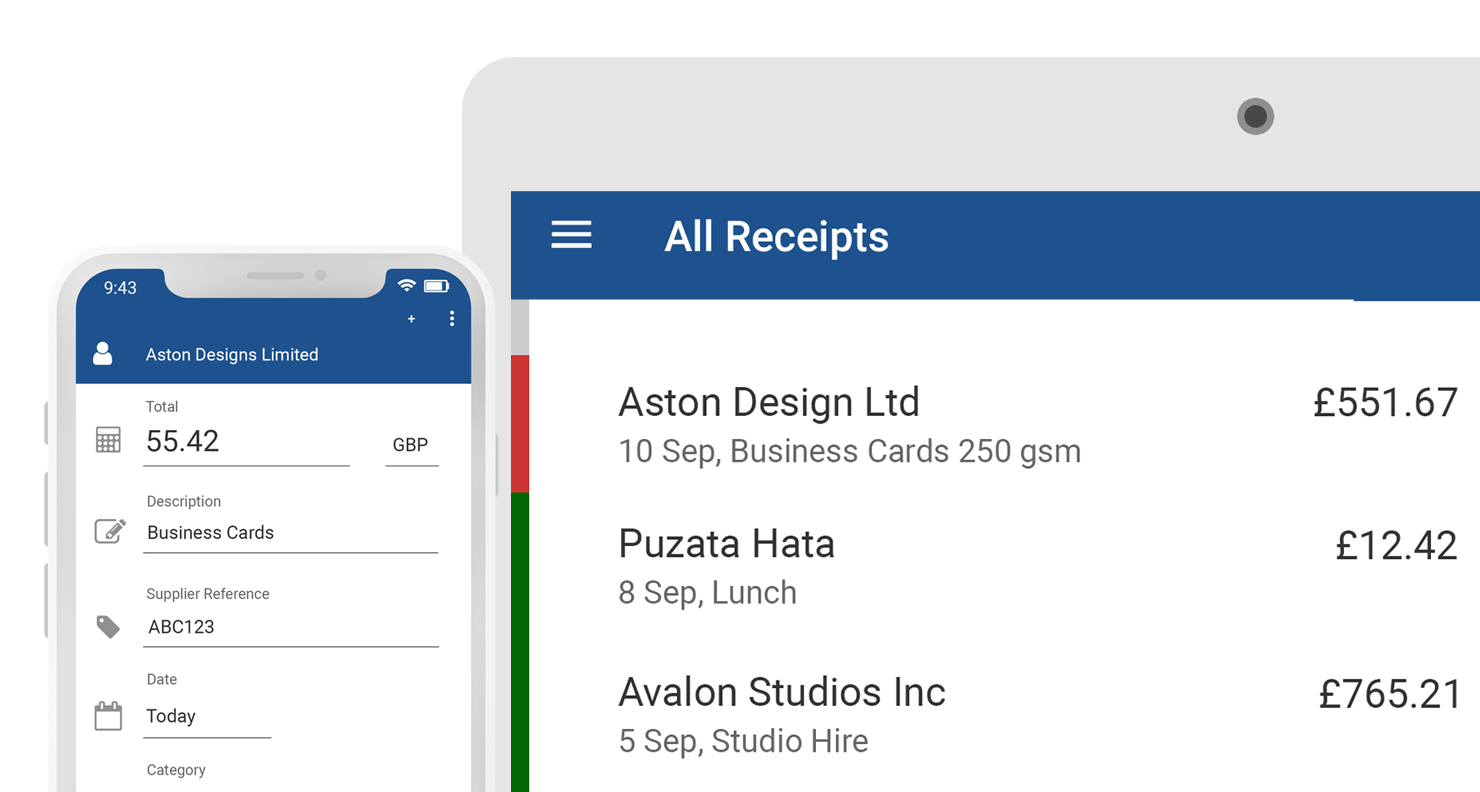 Organise your Receipts in the Cloud
QuickFile helps you to stay organised by storing all your receipts in the cloud. You can quickly snap your receipts on the move, right from the mobile app. You can choose to tag your receipts later or provide all the information within the app itself, e.g. supplier, totals, VAT etc.
Invoicing, banking, reporting and more
We're striving to build a feature rich mobile accounting solution allowing you to maximise your productivity when on the move. With the first phase of development we focused on those areas such as receipt capture and categorisation that best leverage the mobile form factor. In phase 2 (now underway) we are working on the following features.
Invoice creation
Estimate creation
Invoice / Estimate preview and search
Bank statement preview and search
We estimate that these features will be ready in early 2020. Please keep an eye on our blog for further updates.