GoCardless and QuickFile
With GoCardless you can collect one-off or recurring Direct Debit payments from your customers. GoCardless is great for subscription based services and allows businesses to save money on traditional card processing fees. With Direct Debits being a pull-based payment method, it means less time spent chasing overdue invoices and more time focusing on your business.
Get Paid Faster
GoCardless makes it easy to automatically collect payment from your customers by linking a Direct Debit mandates to your QuickFile recurring invoices.
Reduce Costs
GoCardless offer a per-transaction pricing model with no monthly fees, or you can opt for the Plus / Pro service that delivers additional levels of customisation.
Automate
With GoCardless you can automate your payment collections and receive live status update. You can also automatically retry failed payments.
Real-time Reporting
When you start taking payments with GoCardless in QuickFile, we provide you with a real-time report showing the status of all your payment requests. We'll also email you a daily summary of any updated payments and allow you to cancel existing payments as well as retry failed payments.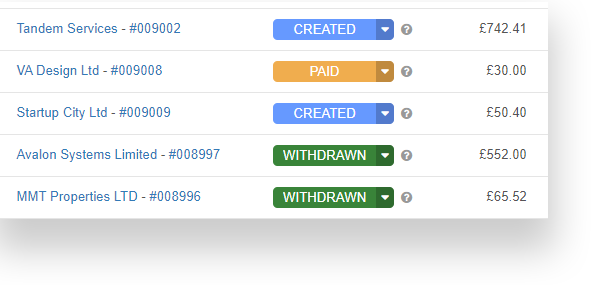 Linking your GoCardless account to QuickFile
We've built a comprehensive integration with GoCardless allowing you to link your account and start accepting GoCardless payments on your invoices immediately.
If you're new to QuickFile you can register a new account right here, once you've completed the online registration form we'll take you straight to where you need to be to link your GoCardless account.
If you need any helping linking your GoCardless account or using any of the supported features in QuickFile, you can find out more detailed information using the link below. Alternatively our support staff are always available to help out on our Community Forum